GREAT NEWS!
Karen Mooney has a book out!  The wonderful Hedgehog Poetry Press has published 'Missing Pieces'.  Contact Karen on Twitter or if you are in the UK you can place an order here.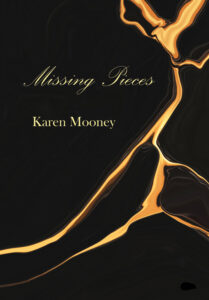 PENNED IN
We are delighted to announce that sales of Penned In will support Action Cancer!
Action Cancer is Northern Ireland's leading, local cancer charity.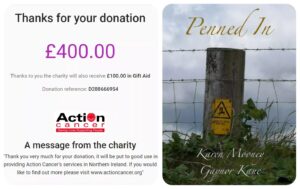 The charity's mission is to save lives and support local people through cancer awareness, prevention, detection and support.
All profits from signed author copies of Penned In will be donated to the charity. 
Please note that this only applies to sales via this page and not to those via Amazon or the publisher.
 Penned In, a poetry pamphlet written by Karen Mooney & Gaynor Kane, and published by the Hedgehog Poetry Press, is due for release on 30th of November 2020. It  is a collection of poems written since March 2020 in response to the impact of the Covid-19 pandemic on society and everyday life. Signed copies and eBooks (PDF format) are available to pre-order before general release and can be purchased above.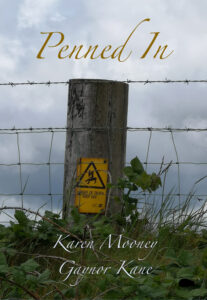 Penned In represents a range of reflections and conversations that many of us will have had during this pandemic.  Prompted by experience and observation, Karen and Gaynor have considered the impact from both a global and a deeply personal perspective.
These poems are dedicated to you. To all of you.
They were written during the pandemic, mostly in the early months when we all became acutely aware of the heroes around us who bravely went about the business of saving lives as we stayed at home to do the same.
Those everyday heroes who went to work, ensuring the continuance of essential services and the volunteers who gave of their time and skills to support others.
Those who have endured pain, worry or anxiety through suffering and loss, perhaps even waiting on treatment for other health conditions. You too are heroes, as are those who struggle with their mental health just to get through each day.
We have all struggled to find ways to connect throughout this period, and we hope that these poems will contribute towards the many conversations around these unprecedented circumstances.
Karen and Gaynor
Here are some sample poems in video format for your enjoyment: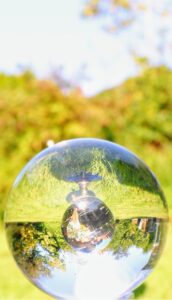 You can find out more about Gaynor's full poetry collection here and her pamphlet here.